Fighting cancer is difficult enough, but living with it is even tougher - and that's where the Aiding Angels Foundation steps in. This local non-profit, 501(C)3 organization offers FREE, professional housecleaning to improve the lives of women, men and children undergoing treatment for cancer - any type of cancer.
In an effort to support this cause, Maid to Please is hosting the 12th Annual Golfing for a Reason on Saturday, August 24th. Last year, the tournament generated over $24,000. 100% of the money contributed to Aiding Angels will stay in Lincoln and be used directly to benefit local residents during the toughest battle of their lives.
To see more pictures from the tournament, please visit our Facebook page.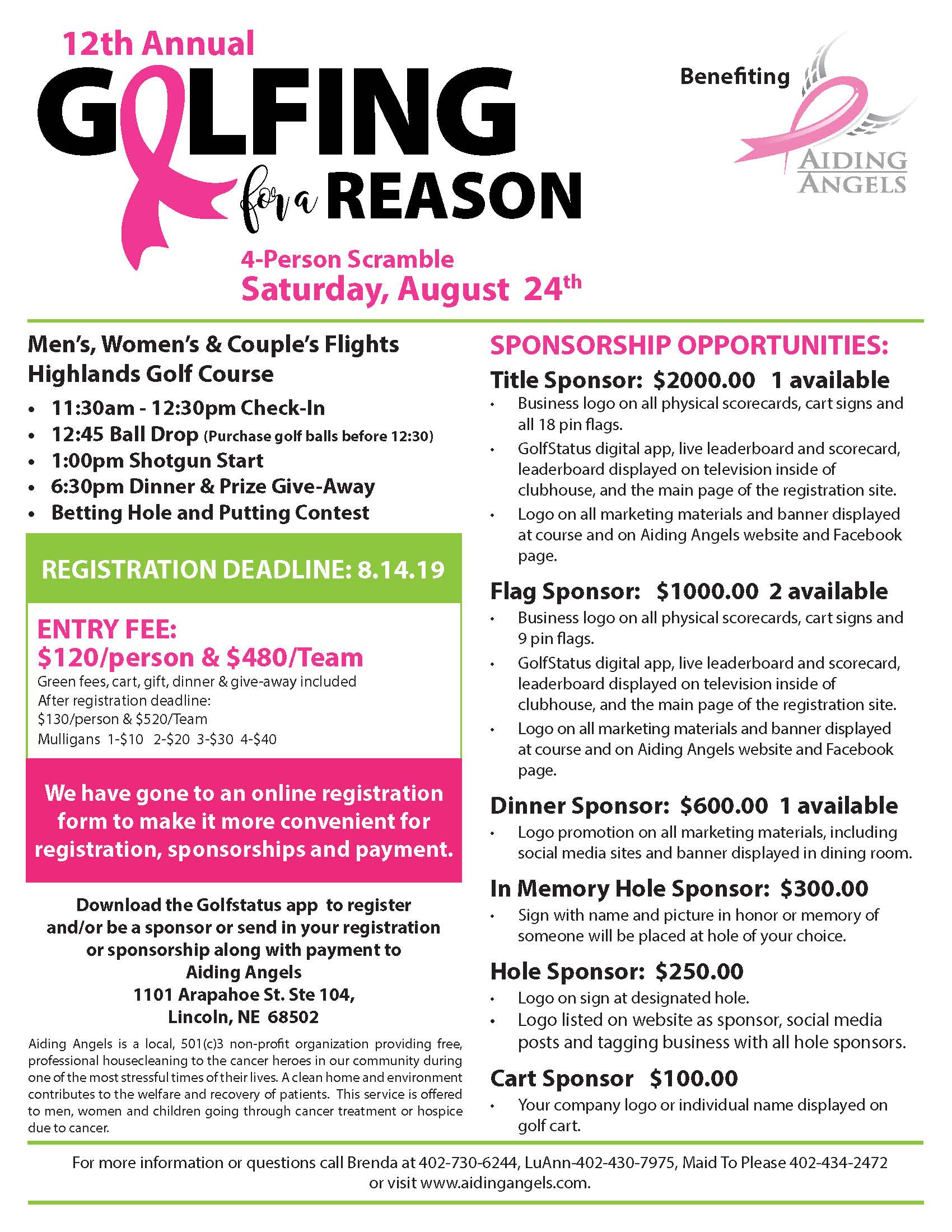 2018 1st Place Winners
Men's Flight Winners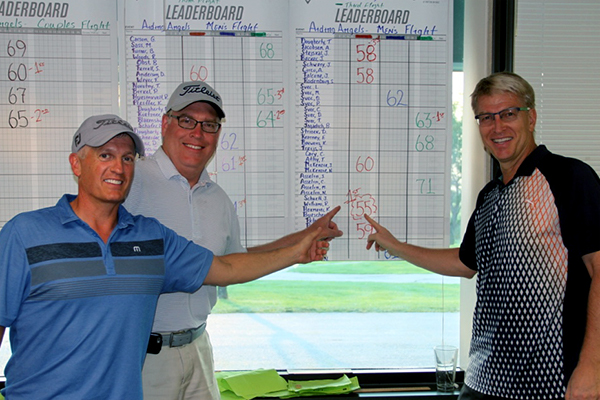 Women's Flight Winners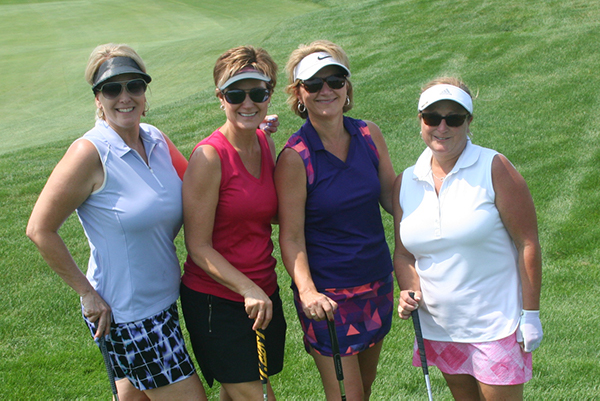 Couple's Flight Winners